I'm going to let you in on a biz pep talk I need to give myself right now, about living my life as a lab.
First of all, I'm a recovering perfectionist. But just like recovery, the process of giving up the strictures of perfectionism have not gone in a straight line.
I thought I had licked this back in high school, when I realized I couldn't be #1 at everything — I could only do my best. When I entered college, after meeting so many people who were so much more intelligent than me, I learned that competing with myself was the best option. It still is.
But in growing my business, perfectionism has reared its ugly head many a time. It creates a sort of tunnel vision that doesn't really help me see the big picture.
I can't see how far I've come because it seems like I have a long way to go.
And there are reasons for this pressure: I want to help more people. I want to accomplish more things in my personal life. I want to be successful, like right now.
But all of those things take time — specifically, you have to be open to experimentation.
Life as a Game
One thing about being an adult — someone may tell you about how a certain life event is going to be, but then you could experience a different outcome.
But let's talk about something a little less life-or-death…gaming!
As a stress reliever (but sometimes it becomes a stress inducer), I play this 3-match game called Empires & Puzzles. Every so often, they have these events where you can rank and win items for your army. Again, I knew I'd never be #1 (because my heroes and troops weren't ranked highly enough).
I was doing alright until the final level. I could not figure it out. I would get to the boss stage and my team would get annihilated.
It's time to live life as a lab!
I went to this online chat group and asked what should I do, which heroes should be on my team, etc. And, I got good advice. One piece of advice was to hold onto my battle items until the turns on them ran out and then hit them. Another was to focus on one boss who was a healer.
I went and applied that advice. I focused on that one healer out of three bosses.
And, I failed again.
It was taking way too long to kill them because there were actually two bosses that could heal the whole group. I knew that going in, but "the boards" (as we call them), where you're actually matching colors together, were not cooperating. So my team was getting worn down and wiped out in the process, even though I, too, had two healers.
At this point, I had tried four times. But I still had plenty of time to try again before the event was over. But what should I do now?
Go back to where I started!
I actually went back to what I usually did — which was throw all my battle items at the bosses at the beginning so their health would be much lower. I also brought a hero who could increase the chance of major hits on the bosses.
Between those two tweaks, I was able to defeat the bosses pretty easily.
And, not gonna lie — part of that was luck. I had some continuous matches that would grow in intensity. But most of it was planning and going back to what I had been taught before.
Yet until I sought some counsel and tried again, it almost seemed like I should give up and try again next time the event rolled around. But I knew that I could win this if I could just figure out who the right team members were to win the challenge.
All those failures were little experiments. It was not a waste of time to keep trying. I learned from each attempt. I even did some research on winning teams. When I was living my life as a lab, I got the win!
Back to business.
I've been in a similar place with marketing my own business. As a writer, the recovering perfectionism can be a specter that lies in wait as you type out anything. It's never good enough. You'll say the wrong thing and screw it all up! Is this really the best way to approach this person?
At times, I would get caught up in whirl-a-wheel of analysis paralysis, which all boiled down to this: how can I make the best first impression? 
And I've been in my marketing lab, experimenting with what other experts have said. And nothing would happen except silence or not interested.
Marketing itself is an artform, one where you learn the tools but you have to understand how they apply to your unique business.
And that takes time.
Fail Better?
There's this Samuel Beckett quote that is pretty sarcastic and yet has been co-opted by entrepreneurs:
Ever tried. Ever failed. No matter. Try again. Fail again. Fail better.
There's more beyond that quote, which is a lot darker than the permanent sunshine that seems to radiate from the quote. So you should read the link above.
But let's pretend that Beckett, whose life had also been marked by failure and as well as great success, is truly being a Pollyanna here. What would "fail better," look like?
For me, this is when it's about learning from others — my fellow lab partners!
I "failed better" when I went to that gaming chat group and asked for help.
I "fail better" when I ask colleagues and clients for feedback on my work.
I "fail better" when I don't abandon a project when I fail the first time.
I "fail better" when I try again — not in a Sisyphean way, but as a way to gather important data.
Your Business as a Lab
As you probably already know, not everything out there for your business is going to work for you, no matter how much money you spend or how much effort you put into it. But it's all one big experiment. You're gathering data about what works for you and your customers and you're jettisoning the rest.
But you can only gather data if you experiment and try.
And sure — you may have these expected results in a certain amount of time. It's great to have guidelines and deadlines. But then you realize something is amiss when deadlines come and go and you're still in a similar spot. You have to figure out what the issue is within your process(es).
So you were on Snapchat for a while and that didn't work out for your business. Or you found that Google ads were doing great, but now you need to change the messaging a bit.
It happens. It's not a failure. It just means either those methods didn't work for you or you need to tinker with these mediums and see if something else can spark to life.
Your life and your business are living, breathing, growing entities. They are not static beings.
Think back to how life was for you at the beginning of the year. Things have probably changed since then. Even in failure, you've probably learned a lot and have changed the way you do certain things.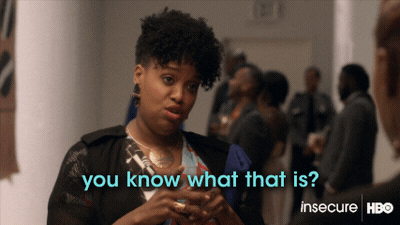 I've heard this saying, and you probably have, too: there is no failure, only feedback. This is probably a great motto for living life as a lab.
For me, I've learned about what to say when in regards to telling people what I do and how I can help them. It's like learning a new experiment method. But it's one that's tailor-fit for me.
I'm not failing. I'm learning as I go. And it's a messy, non-linear process.
Still, it takes time to build something from the ground up, like a business process. And it doesn't matter how smart I am or how hard I work. It's about synthesizing data — from my own attempts and from the wisdom of others.
Cutting to the Chase?
My latent perfectionism looms large when I want to cut out the messy experimentation process and skip to what is guaranteed to work. So I read books and I consult with experts.
But eventually, I have to test the theories I've learned. I have to go back to my lab and tinker and test and experiment. There is no skipping to the results page of a lab experiment.
If things don't work out, that's still valuable data. It is not the end of the world, even if there's a lot riding on whether things succeed or fail.
Something I've been working the past few weeks has taken an enormous amount of effort. But it hasn't yet netted the results we've been hoping for. It's only been since last week, after weeks of experimentation, of listening to others with their ideas and advice, we finally found something that works. When I found it worked, I actually went top-speed in applying it.
But last year was different.
Persistent in the Right Way
Last year, I had been using a marketing technique that wasn't really helping me gain much traction with my ideal audience. It felt awkward, it was tiring, so I stopped.
The tough thing, and the better thing, that I should have done was to continue to experiment with my messaging, to keep trying. But I really didn't do that until now-ish. Again, I was avoiding the messy middle of experimentation, which I am just starting to emerge from.
I do believe wisdom and expertise from people who have gone before you is important. It can help you cut to the chase more quickly and easily. But it can't help you fine-tune what works for you.
You may end up taking a bit from this person, another bit from this book, and yet another bit from this article to come up with your own unique solution. I've found that it's rare that one person's process will immediately work for you, UNLESS they do it for you. And even then, there are no guarantees someone's surefire method is surefire for you.
And that is OK, as long as you keep an open and curious mind about it all.
We're all human and we're all making it up as we go along. It's our life as a lab.
Final Thoughts on Life as a Lab: Ms. Frizzle Was Right
If there's one person who knows about life as a lab, it's Ms. Frizzle from the educational TV show The Magic School Bus. The freedom to explore, to make mistakes, to make a mess — that's the heart of the scientific method. You come up with a hypothesis, you test it out, you gather data, you analyze it, you try again.
And Ms. Frizzle did this with gusto. She wasn't timid. She embraced uncertainty and went into it headlong with curiosity and wonder.
But if you're a recovering perfectionist, this may sound like a nightmare. What if I mess up? What if I fail?
Reframing failure is something that takes more than a lot of cute axioms and aphorisms. Even that takes time, takes many attempts, and it takes a lot of patience and grace with myself and with the process.
It is OK to be confused, to get foggy, to feel stuck. That is data — and, it's also just part of the learning process. The great thing is, you don't have to stay there. You can get help, you can take a break (not for too long!), and/or you can try something new.
And, in the meantime, celebrate the successes along the way, both big and small. It can seem like you're running around in circles, but you're actually climbing a mountain.
Even failure shows that you're at least trying. It's better than not trying.
Thanks for peeping in on this pep talk to myself. I wish you much success and much failure in your life as a lab.
---
If you're looking for someone to create expertly written blog posts for your business that moves people to act, then let's have a quick consultation call today to see how I can help your establish your role as a thought leader in your industry.