I'm Deborah Beckwin Content Strategist
If you have a moment, take a short drive down my professional memory lane. Like most people in the 21st century, my road to becoming a content marketing professional was a twisty, windy, and uncertain path. But it helped me to focus on the niches that matter to me: healthcare, behavioral and mental health, and science & technology.
Starting My Journey with a Big Husky Pencil

I truly fell in love with writing in 1st grade. In class, we had time set aside to journal about our feelings. I wrote down my thoughts in a five-subject spiral notebook and a big, green Husky pencil (I'm aging myself here!). I'd draw pictures that went along with my thoughts. My journal became my happy and safe place where I could truly be myself.

Taking a Spin Down Dream Drive

When I was about 10 years old, I was already an avid reader. My home was crammed full of books of all sorts—it was like living in a library! I also often went to the local library and the school library. So naturally, I had dreamed of becoming a writer. In my head, I had it all planned out. I'd be all grown up at my desk, sitting in my sunny home office in my PJs, pecking out my latest novel on a typewriter (aging myself again!), drinking a steaming hot cup of coffee. But I didn't think it was practical. I talked myself out of pursuing writing and looked for a profession where I felt I could help people and have some guaranteed income.

Merging Onto the Medicine Motorway

So after abandoning writing, I chose to pursue a career in medicine. I really wanted to be a psychiatrist because I was fascinated with sleep. I wanted to run a sleep lab. But, surprisingly, my parents, both medical professionals, had strongly advised me against it. They thought practicing medicine was a hassle in the 1990s. But, stubborn as I was, I paid them no mind. I was going to follow my dreams! So I went to the University of Chicago, majoring in psychology and taking pre-med classes (which I didn't finish). It took about 15 years for me to discover that they were right about medicine...

Taking a Little Tour on Social Work Street

After I graduated from college, I was a social worker in Chicago, working with people who had a history of homelessness, severe mental health issues, and substance abuse issues. As much as I loved serving "the least of these" and making a difference in my community, it was also unbearably heartbreaking -- and it didn't pay that well.

A Long Sojourn in the Ivory Tower

I still really wanted to be a psychiatrist, so I started working at Northwestern University's Feinberg School of Medicine. Our group researched children and youth who were in the child welfare system and how they were doing with their mental health. I loved what I was learning and the connections I made. Could I really become a psychiatrist and help kids like the ones I learn about through our research?

One Last Loop on Pre-Med Parkway

During my time at Northwestern, I gave pre-med classes one last college try and found, after one quarter of getting C's, this dream of becoming a doctor finally needed to be laid to rest. Even though this was necessary, I was devastated. I was working in a medical school, seeing all these white coats float around campus. So it took awhile for me to really leave this dream behind. But what would I choose instead?

A Right Turn Onto Creative Writing Highway

So after about a year of pondering and researching what new journey I needed to embark on, I thought back to that old dream of mine: me at my typewriter, writing a book. Writing was the old yet new dream. While I was still working at Northwestern, I took a couple of English classes and fell in love with writing again. Then I enrolled in a certificate program that prepared me for a graduate creative writing program. I applied to 10 programs across the country and received an offer for a fellowship at the University of Central Florida in Orlando, Florida. A dream was about to be realized!

Scenic Stop at Thesis Overpass

My thesis was a memoir of my life, growing up with parents that migrated from Ghana, West Africa, and our familial experience of trying to acculturate to American culture. It was the hardest – and most satisfying – thing I had ever accomplished. I learned so much about myself, my family, and my ancestral roots.

Asking for Directions on the Grant Writing Autobahn

Even while I was in grad school, I knew that I wanted to do more than write books. I wanted to make a difference in my community. How could I marry my love for writing with my deep-seated desire to make the world a better place? It started by becoming a grant writer and editor for various non-profit organizations. Then I had a unique experience doing some freelance work for a small business who served research institutions. But once the project was done, I needed to find a new way to support myself and serve others.

A Detour Down Adjunct Alley

With my newly minted MFA in Creative Writing, I thought I'd give teaching a shot. I taught English Composition at a local college as an adjunct English professor. I also enjoyed teaching, but in many ways, it was just like social work. You're underpaid, you're overworked, and you feel like you can never do enough to make a difference.

Cruising Down Big Dog Boulevard

After I was done with being a professor, I went right back to where I had just graduated—the University of Central Florida. I was a technical writer, writing about amazing technologies and inventions and interviewing researchers. Then I decided to spread my wings at Walt Disney Parks & Resorts, writing safety documentation and manuals. But something was still missing.

Destination Reached (For Now…)

I spread my wings again and went into business for myself and I discovered something important. In working personally with growing and established businesses, I could see the difference it made in their lives and how it directly and positively impacted their communities. As their businesses grew, they employ more people in their community, causing a beautiful ripple effect. And I want to help you do the same. If you're a mission-driven organization. I want to support you in your efforts to innovate, help others, and expand minds. Let me help you on your journey.
I help mission-driven people and organizations create change and connection through clear, consistent content.
Values
These values guide how I work and ensure that my clients and I both have an excellent experience.
People first. People over profits, always. We're here to do more than just make money. I believe the more successful our working relationship is, the more successful the project will be.

Integrity. Integrity is everything to me. I do my best to make sure my intentions, words, and actions are all aligned.

Effective communication. I keep you informed of your project's progress in a clear and consistent manner.

Curiosity. I look for expansive solutions that we can co-create together.

Joy. It's not just happiness or fun — which I'm sure we'll experience. But it's the joie de vivre. We're here to make a difference and there should be joy in what we co-create together.
Deborah is tenacious and provides quality results. What made me happiest about working together was her wonderful attitude and pragmatic approach to the work. Deborah's ability to represent the needs of both the speaker and the audience when approaching copy tone and brand guidelines exceeded my expectations. What surprised me the most was Deborah's ability to partner with each person along the way in her work. She met each stakeholder with the proper level of attention and concern for their role without dragging each person along for the full ride. Working with Deborah, I gained a new perspective and appreciation for comprehensive brand and copy strategies.
---
EDUCAUSE
There are a lot of content strategy folks but not as many freelance UX writers who can also flex with other content, and that is what made Deborah stand out. Working directly with Deborah, her speed and iterative way of working has definitely made it very easy to get to the outcome that we are looking for. Deborah has an ability to take on a wide range of projects from website content strategy to review of language across the user experience of a product. Deborah is able to clearly estimate amount of time and the estimated time is very reasonable and definitely very fast. I've appreciated that Deborah has been proactive in flagging when there is client side confusion or lack of clarity. It has allowed me to made more directive decisions around the direction of the project and deliverables. Deborah is dependable, so I was able to step away from oversight of the project. What exceeded my expectations was Deborah's quality of the work, ability to be iterative, seeking feedback and open to making changes even though she clearly has strong content strategy experience. Clients loving working with her. More organizations and digital products need to pay attention to what they say. UX designers are not always taught the importance of written language in design. Deborah's services will create better products. You need Deborah and she will work magic.
---
Substantial
Deborah worked with us for several months and, in that time, it was easy to see how talented she is. Deborah was able to quickly navigate the extensive content calendar we have, understand our CEO's voice and brand, and get us some quick wins with her targeted messaging. Our business moves fast and Deborah was able to jump right in and handle all the challenges she had in front of her with grace and optimism. In addition to understanding a very niche industry and persona, she's creative, fun, efficient, curious, and super organized (an operator's dream!). With all those qualities and her rock solid work ethic, I highly recommend Deborah.
---
COO & VP, Strategic Partnerships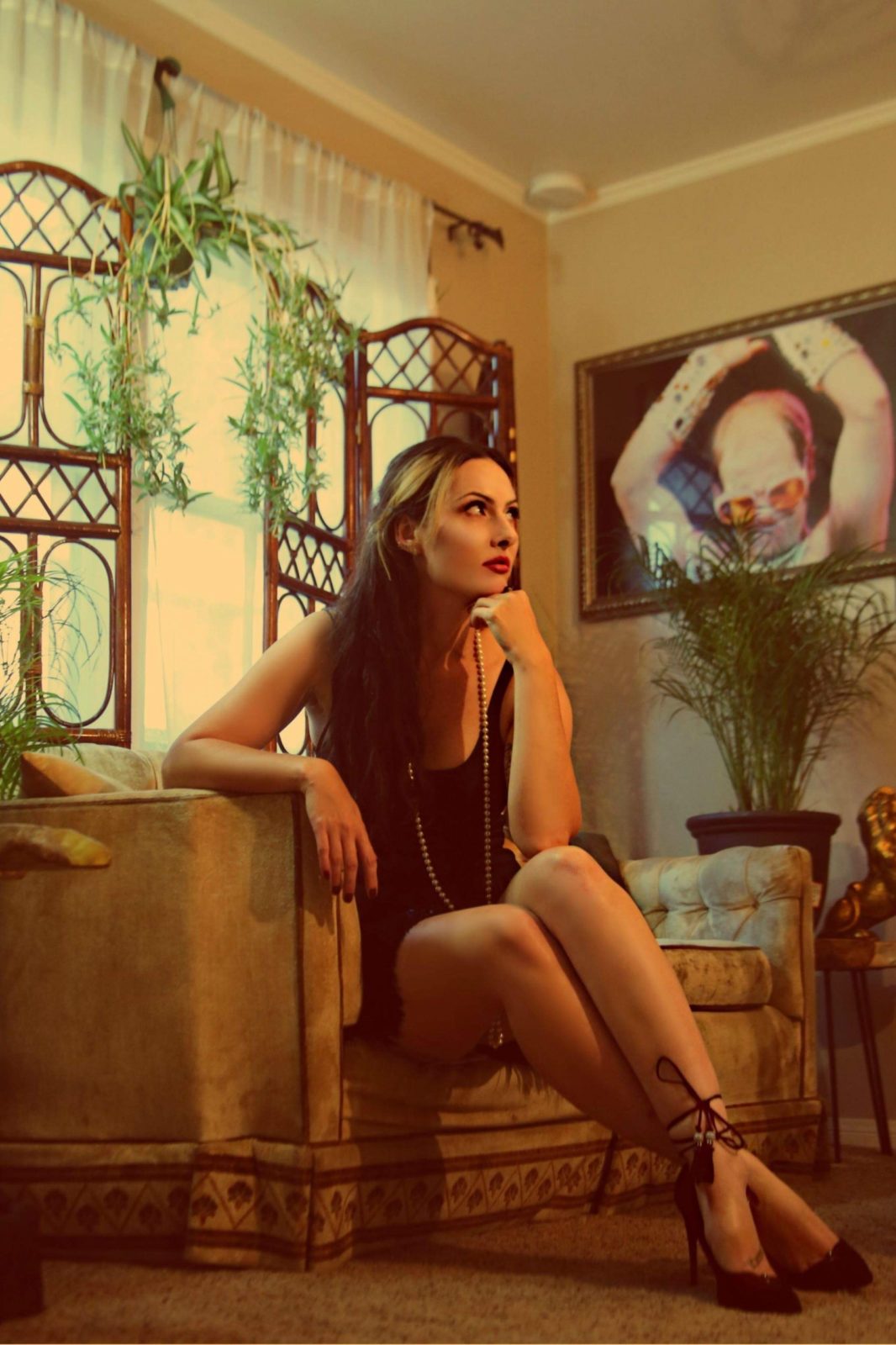 I recently worked with Deborah on my new website. I contacted her to write some material for me. She was amazing! Her turnaround time was very fast. She walked me through the process offering to hold my hand at any given time to make sure I was comfortable. She was clear with me every step of the way. Her writing is impeccable and she gave me just what I needed based on both my and her own assessment of my site. Working with Deborah was easy and fun! She's fast and has a knack for knowing what you need without you having to explain much. She will definitely be one of my go-to people for work in the future.
---
Third Eye Champagne
Incredibly warm and professional, Deborah is a delight to work with. I highly recommend her and her services. Professional, precise, and prompt.

❤︎
---
Transformation Guide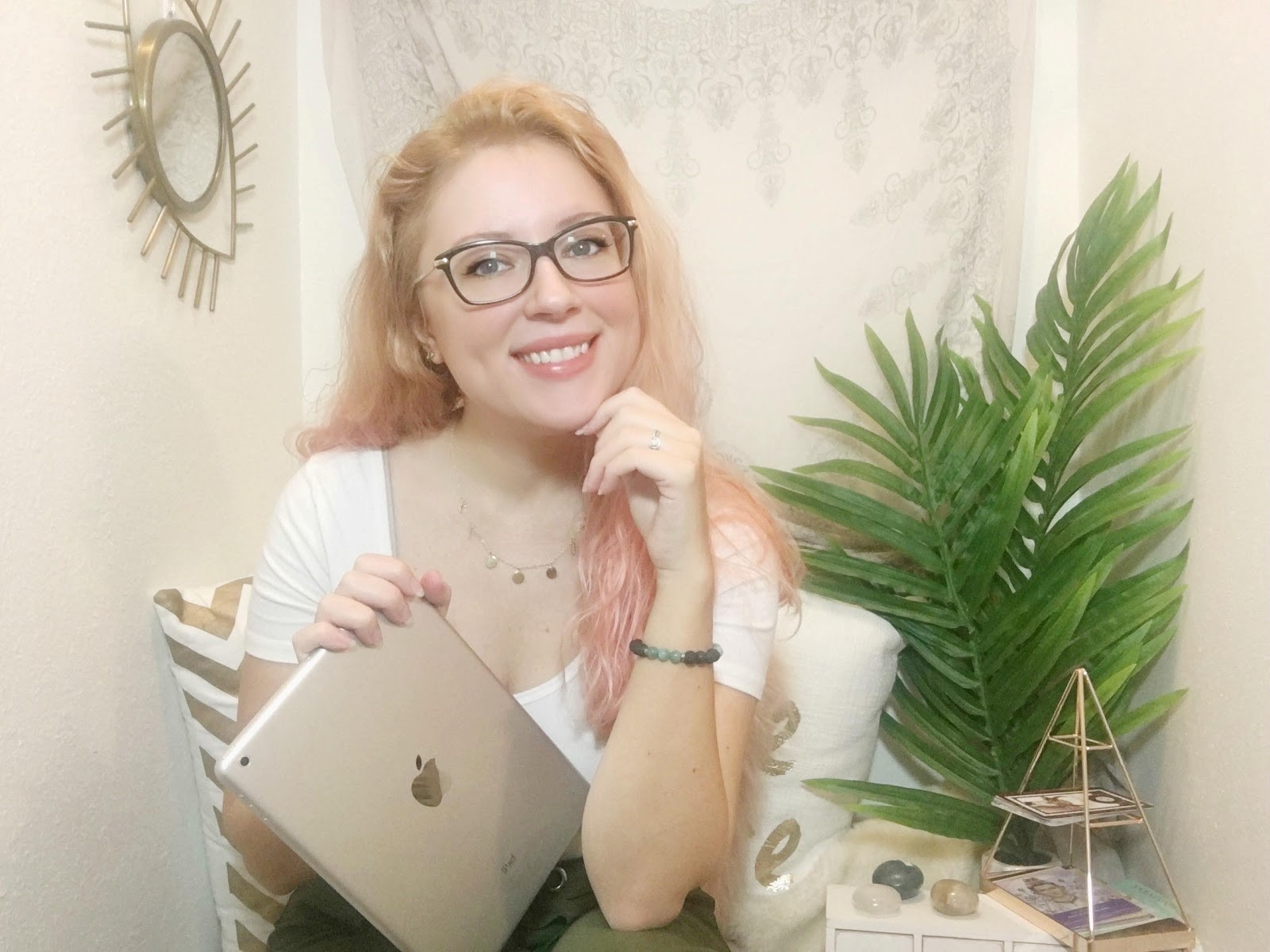 Deborah tailored the content strategy to me! During the kickoff call, Deborah listened to my needs, concerns, and difficulties with content strategy. And let me tell you, I came to her a hot mess. I had a blog that I had posts for, but wasn't posting too. I had an idea of a social media strategy for sharing the blog posts, but wasn't getting around to implementation. It was like she had walked into a room with paper all over the floor, with me in the middle of it. Deborah helped me sort through my desires and balanced those with what I could feasibly do to create a content calendar for my blog. When I looked at it, I knew she had really listened to me and understood my needs. I felt hopeful again. And a bit less like I was surrounded by a bunch of papers with nowhere to put them. The system that Deborah created for me was streamlined and beautiful. But she didn't just hand it to me and leave. She stayed with me as I learned to work it, as I scheduled posts, created images, and put it all together. She didn't give me the tool and shove me out of the nest - she worked with me so that I felt comfortable flying solo. I am so incredibly grateful for Deborah and all of her support. 20/10! Would recommend!
---
MSW, Reiki Master, and Energy Mentor
Deborah is such a talented writer and composer. I love how she was able to capture my vision well, using the information I sent her. I highly recommend working with Deborah and look forward to working with her again in the future.
---
Board Certified OB/GYN Physician
Writing your own bio is not easy! Luckily, I had Deborah to help me with mine, and she made it a breeze. Not only was it done quickly and written to match all the specifications I needed, but she was also patient, intuitive and didn't make me feel like I was being to picky or critical when I was choosing what to include in my bio. Deborah is a fantastic writer and a fantastic person to work with — I'm excited to do so again!
---
Author and Astrologer
As an entrepreneur, I was struggling to get to find time to do everything, and my and unfortunately my content development and blog writing continued to get deprioritized. But working with Deborah, I had assurance that my content would see the light of day! I was able to have more time to focus on my business and not get distracted with other tasks. If you're a busy business owner who needs assistance with their content development, I highly recommend working with Deborah.
---
We Inspire We
Deborah did some editing work for Camp Jorn YMCA when we were updating our bylaws. It was above and beyond what we were asking for, both in speed and in quality. We hope to work with Deborah again in the future. She does excellent work!
---
Anne Suh
Camp Jorn YMCA
I had the pleasure to work with Deborah when I was the marketing director for UCF's Office of Research & Commercialization. She is a true professional and really hit the mark for our blogs. I would highly recommend her for any project or freelance opportunity.
---
Christa Santos
CKS Marketing Communications
I really enjoy working with Deborah. The content that she writes for me is exactly what I need. She is able to take my outlines and ideas and transform them into full-fledged stories. I appreciated how she is deadline-focused and has excellent project management skills — I never have to worry about the timeliness of her work. She is a great collaborator and I look forward to working with Deborah in the future.
---
Lindsay Kirsch
Lindsay Kirsch Learning & Performance
Deborah provides excellent value for the money. She adjusts quickly to changes in strategy and timing, a crucial skill when working with social media. Her professionalism and positive attitude make her easy to work with, and she's always up for a challenge. Deborah is hard-working and fast at picking up new skills and methods. I highly recommend her.
---
Cheryl Cash
A Servant's Heart Web Design and Marketing
Get Some Clarity and Help With Your Content! Book A Consultation With Me Today!
If you're looking to elevate your written content through the power of effective storytelling, contact me for a 30-minute consultation for $197.
Coming up with content for your website, blog, lead magnets, white papers, or social media posts doesn't have to be a headache.
During our consultation, we'll determine if we're a mutually good fit to work together!